Tuesday, September 25, 2012 | 12:36:00 AM
Yom Kippur is one of the holiest days on the Jewish religious calendar. It is also known as Day of Atonement. Jewish people keep a 25-hour period of fasting and do intensive prayer. People atone for their sins by fasting and abstaining from all material things including work for an entire day. People ask God for repentance and commit that they would not repeat their past mistakes.
Yom means "day" in Hebrew and Kippur comes from a root that means "to cover" or "to hide". People ask for forgiveness from God for their evil actions against God and the mankind. When Yom Kippur ends people hope that they have been forgiven by God.
Yom Kippur is the tenth day of the month of Tishrei. According to Jewish tradition, God inscribes each person's fate for the coming year into a book, the Book of Life, on Rosh Hashanah, and waits until Yom Kippur to seal the verdict.
The soul is the main force of our body. It is believed that if our body is in uncomfortable state then our soul would feel the same and would be in an uncomfortable state. It is our duty that we should keep away from the things which makes us uncomfortable. One feels the pain when the person goes through the situation. We should never put a person in a state of pain by our actions because he can only feel the pain. Pain can't be shared with other person.
Wearing white clothing is the symbol of one's purity.
Yom Kippur is the time to say sorry to our family, friends and relatives for our actions which hurt them and ask for forgiveness. Desievite has a great collection of sorry e-cards. We can bring a smile on somebody face if we hurt them by our action by sending a "Hugs and Smile" e-cards. Desievite is the portal which has an excellent collection of e-cards. In addition to that the process of sending e-cards is very simple. It is a matter of few clicks. Don't think a lot. Just visit www.desievite.com and send an e-card today.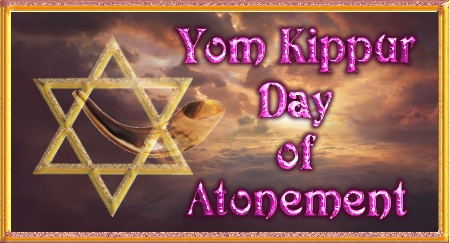 Posted By Desievite Admin