Diwali invitation video maker online free
Celebrate the festival of lights with all the lightning and crackling of the crackers with your friends and relatives. Create Personalized Online e-invitation card & invitation video through Desievite portal and send it to the people and get along to celebrate. You can share or post e-card & video on Facebook, Youtube, Google plus, and Twitter. You can also download your Diwali invitation card & video and can send through whatsapp. You can send online invitation to your guest and they can RSVP your invite and you will have list of people attending/not attending Diwali.
DesiEvite.com is an online tool/software to create Diwali card for Whatsapp & Instagram.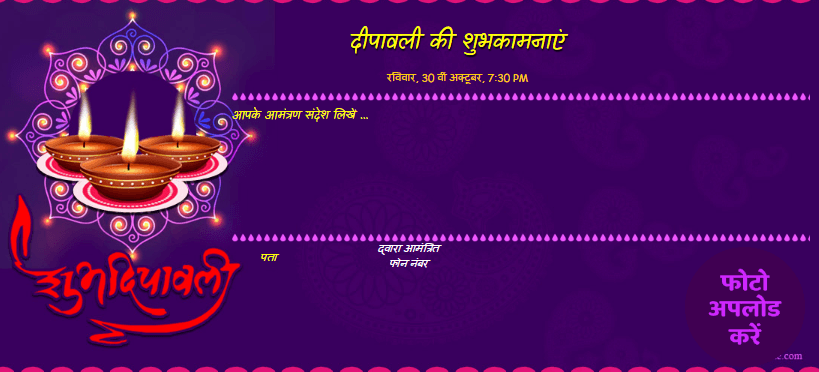 दिवाळी दिवाळी हा उत्सव म्हणजे दीपोत्सव. दिव्यांचा उत्सव दिव्यांच्या असंख्य ओळी घराअंगणात लावल्या जातात. म्हणून तिचं नाव दीपावली. ह्या सणाची सुरवात वसुबारसेपासून योते आणि भाऊबीज साजरी केल्यानंतर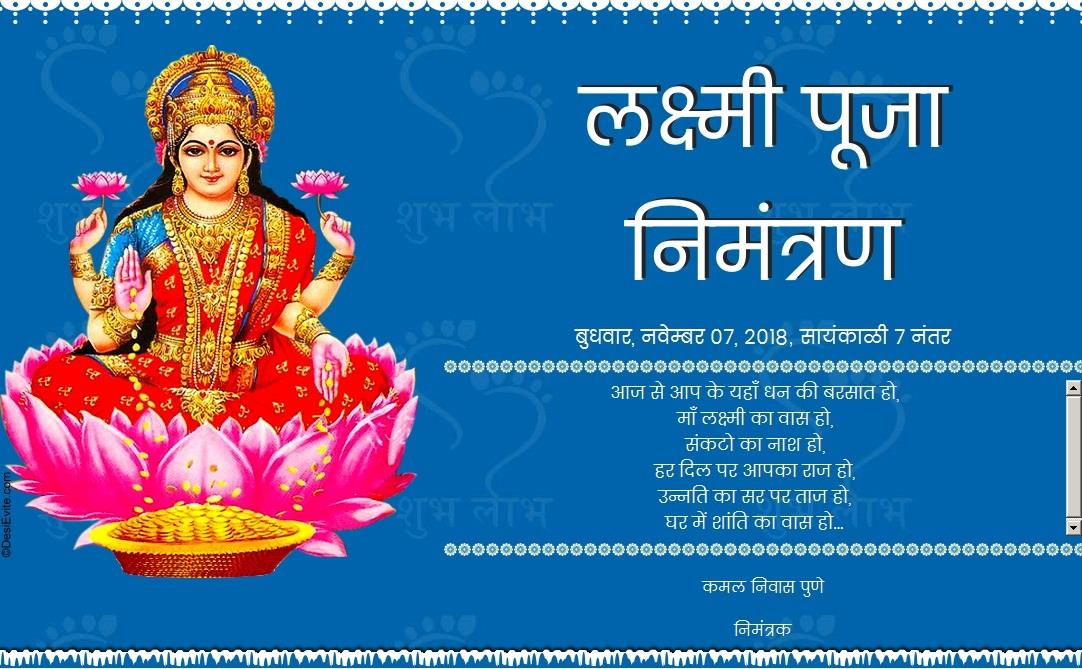 Diwali Invitation Wording and Sample Card English CREATE AN INVITATION » We are inviting you with your family for Diwali celebration We planning a great Diwali cel

Copyright DesiEvite.com, 2015-2018, Contactus Email : DesiEviteAdmin@DesiEvite.com