Free online Ganesh Chaturthi invitation cards
Create personalised Ganesh Chaturthi invitation card and video invite with your picture, name, location, piece of art or personalized invitation message/text. You can share or post you card/video on Youtube, Facebook, Google plus, and Twitter. You can also download your Ganesh chaurthi invitation card or video Invite and can send through whatsapp. You can send online invitation to your guest and they can RSVP your invite and you will have list of people attending/not attending Ganesh chaurthi pooja.
DesiEvite.com is an online tool/software to create Ganesh Chaturthi card for Whatsapp & Instagram.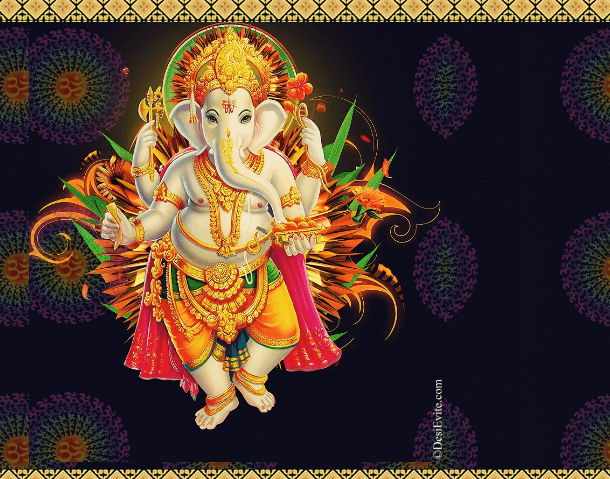 गणेश चतुर्थी हा दिवस भाद्रपद शुद्ध चतुर्थी या तिथीला साजरा करतात. श्रीगणेशाच्या मुर्तीची प्रतिष्ठापना या दिवशी केली जाते. त्यानंतर दररोज सकाळ-संध्याकाळ पूजा-अर्चा व आरती केली जाते. आरतीच्या शेवटी द


With Desievite you can create invitation video for Ganesh Chaturthi. Ganesh Chaturthi is very popular festival specially in maharashtra. We celebrates Ganesh chaturthi ten days. On this occa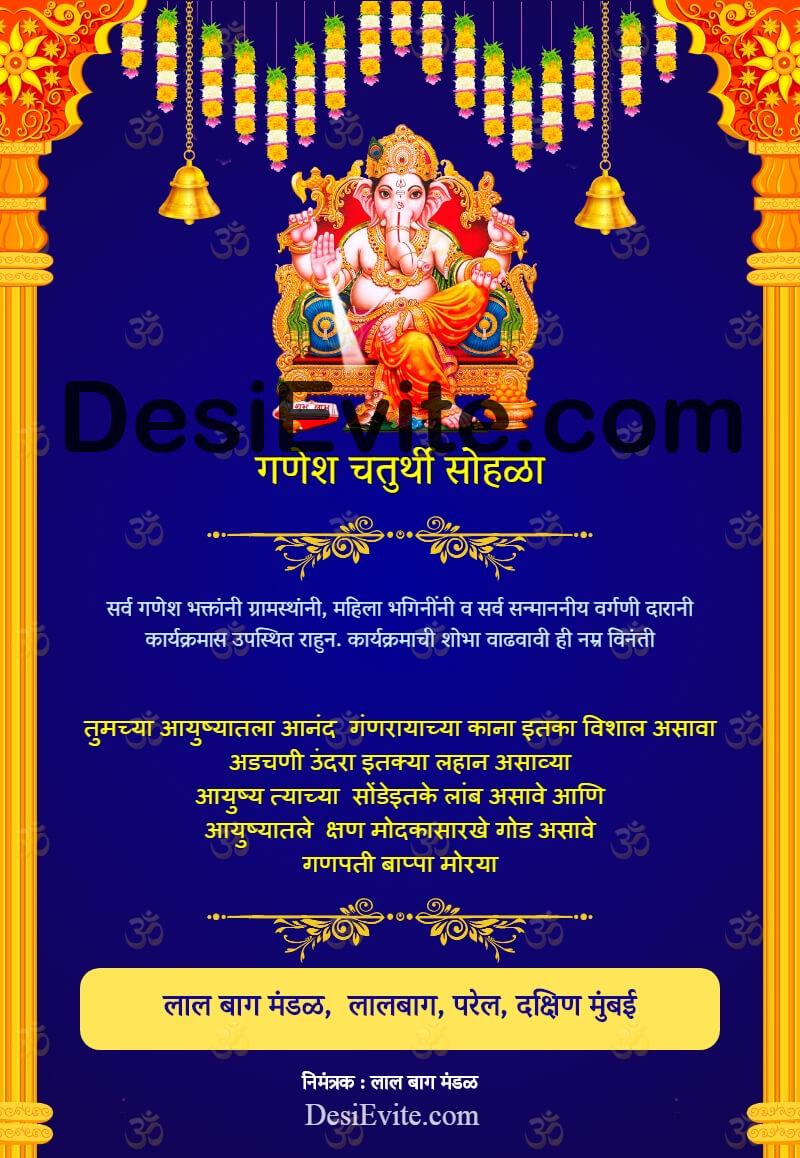 Ganesh Chaturthi Wording and Sample Card Marathi ॐ श्री गणेशाय नम:॥दरवर्षी प्रमाणे याही वर्षी माझ्या बाप्पाच आगमण माझ्या घरी होत आहे, वर्षभरातुन येणार्‍या या आनंद सोहळ्यात सहभागी होऊन बाप्

Copyright DesiEvite.com, 2015-2018, Contactus Email : DesiEviteAdmin@DesiEvite.com