Thursday, May 11, 2017 | 10:12:00 AM
Mothers Day is a day when every child celebrates it especially for their mothers.
It is celebrated annually as an important event of the year on second Sunday of the May month. Now-a-days, it has been a trend to celebrate mother's day in the schools in the presence of their kids. Mother gets greeting cards, wishing cards or other special gifts by their kids.
At this day, family members go outside to have some delicious dinner and get more enjoy. Mothers also give some gifts and lots of love and care to their kids.

Mothers are especially invited by their kids to the school where teachers, kids and mother enjoy celebrating the mother's day.
Both mothers and kids do some activities to fully enjoy this day. Mothers prepare some special dishes like macaroni, chawmin, sweets, biscuits, etc for their kids according to their interest. Mothers also participate in some other activities like dancing, singing, speech, etc.
Kids take part in the rhyme recitation, oral conversation, dancing, singing, essay writing, etc related to the mother's day. In the end of celebration, mothers serve their especially prepared dishes to all students of the classroom and teachers. Everyone eat and enjoy conjointly.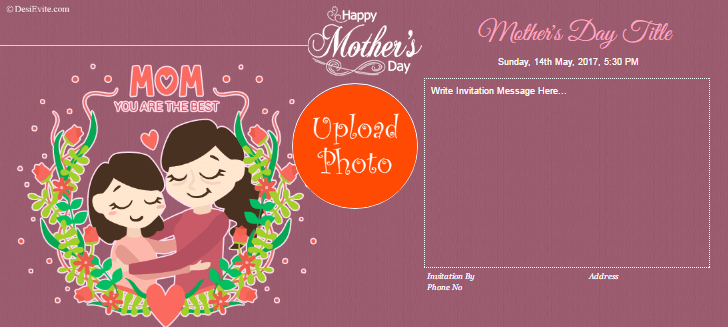 Posted By