Monday, April 24, 2017 | 8:22:00 AM
Labour Day
In India, Labour Day is a public holiday held on every 1 May. It is celebrated as Antarrashtriya Shramik Diwas. The holiday is tied to labour movements for communist and socialist political parties. Labour Day is known as "Kamgar Din" in Hindi, "Kamgar Divas" in Marathi and "Uzhaipalar dhinam" in Tamil. In North India, Labour Day is mostly not given its previous importance as a holiday now.

The first May Day celebration in India was organised in Madras (now Chennai) by the Labour Kisan Party of Hindustan on 1 May 1923.This was also the first time the red flag was used in India. The party leader Singaravelu Chettiar made arrangements to celebrate May Day in two places in 1923. One meeting was held at the beach opposite to the Madras High Court; the other meeting was held at the Triplicane beach. The Hindu newspaper, published from Madras reported,

The Labour Kisan party has introduced May Day celebrations in Madras. Comrade Singaravelar presided over the meeting. A resolution was passed stating that the government should declare May Day as a holiday. The president of the party explained the non-violent principles of the party. There was a request for financial aid. It was emphasised that workers of the world must unite to achieve independence.

1 May is also celebrated as "Maharashtra Day" and "Gujarat Day" to mark the date in 1960, when the two western states attained statehood after the erstwhile Bombay State was divided on linguistic lines. Maharashtra Day is held at Shivaji Park in central Mumbai. Schools and offices in Maharashtra remain closed on 1 May. A similar parade is held to celebrate Gujarat Day in Gandhinagar.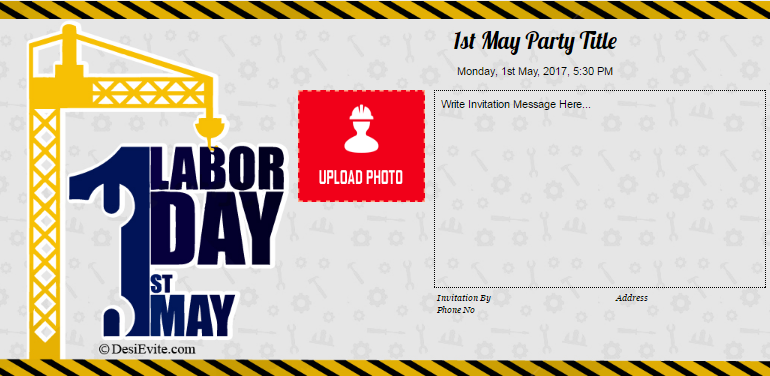 Posted By