Thursday, September 06, 2012 | 6:02:00 AM
Patriot Day is commemorated on 11th September in the memory of the people who lost their lives or were injured on September 11, 2001 in a terrorist attack. This black day in the US history is also known as 9/11. People hold special church services or prayer meetings. People observe a moment of silence at 8:46 AM. The people who lost their loved ones or their relatives may lay flowers or visit memorials.

Public law which was signed by President George W. Bush designate September 11 of each year as Patriot Day. On this day the flag of the United States of America should be displayed on the homes of Americans, the White House and all United States government buildings in the whole world.

On September 11, 2001 some unknown hijackers hijacked four planes. The hijackers made the plans hit building named the Pentagon in Washington DC and the Twin Towers of the World Trade Center in New York. Nearly 3000 people lost their lives in this impact. In addition to that there was a great economic loss also. The first plane hit the world trade center at 8:46AM. That's way people observe a one minute silence at that time.

As soon as the plane crashed the upper portion of the buildings they were destroyed badly. The news of the incident spread like fire. The families whose members were gone to office that day in the world trade center started gathering there. They were requesting information about their family members or loved ones. People all around the world started calling their relative to know their wellbeing. There was a fire in the building and many people were still in the building. Some people in the building who were not able to get out from the building jumped from it and died on the spot. People in the building started running here and there. They were shouting for help. The police, fire and the medical team came for the help. Even the local people present there helped people to come out of the building.

Patriot Day is also celebrated to show that their country remained strong in the face of massive terrorist attacks.

One of the best and effort less way to commemorate this day is to send an e-card. Desievite is the portal which has an excellent collection of Patriot Day e-cards. Sympathy category has nice collection of e-cards. . In addition to that the process of sending e-cards is very simple. Don't think a lot. Just visit www.desievite.com and send Patriot Day e-card today.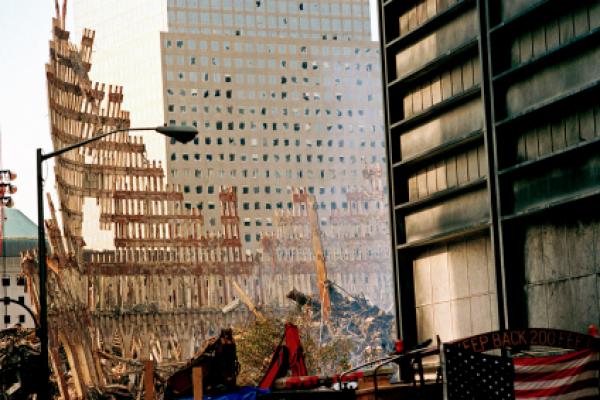 Posted By Desievite Admin