Friday, February 19, 2016 | 9:08:00 AM
Mahavir Jayanti
Introduction:
Mahavir Jayanti is the most important festivals of Jains. It is also known as Mahavir Janma Kalyanak. Mahavir was the twenty fourth and the last Tirthankara of the present time cycle. Mahavir's birthplace is Vasokund. Even today the villagers of Vasokund respect Mahavir. A place called Ahalya bhumi has not been ploughed for hundreds of years by the family that owns it, as it is considered to be the birthplace of Mahavir. According to Jains, Mahavir was born on the thirteenth day of the bright half of the moon in the month of Chaitra in the year 599 BCE. As a child Mahavir was called "Vardhamana" which means "one who grows". He was given this name because the kingdom started prospering at the time of his birth.
Birth of Mahavir:
Mahavir was born in a royal family. He was the son of King Sidhartha of Kundgraamand Queen Trishala. During her pregnancy, Trishala was believed to have had a number of auspicious dreams, all signifying the coming of a great soul. The astrologers who interpreted these dreams claimed that the child would become either a Chakravarti or a Tirthankara. It is said that when Queen Trishala gave birth to Mahavir, the god-king Indra bathed the newborn himself with celestial milk, a ritual essentially marking him as a Tirthankara. Hence Mahavir is considered to be a great personality.
Celebration:
A procession is carried out with idols of Mahavir . This procession is known as rath yatra. On the way during this procession people sing religious songs called bhajans.Statues of Mahavir are given a ceremonial bath called abhishek. Most of the Jain people do some charitable acts on this day, attend Jain temples to worship Mahavir. Speeches of Mahavir and virtues of Jainism are preached in the temples. Mahavir's message of Ahimsa(non- violence) is also preached on dis day.
This Mahavir Jayanti wish your people using ecards and invite them using e-invitation from our website www.desievite.com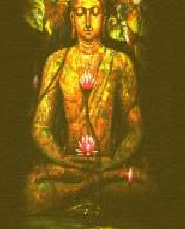 Posted By Beena