Wednesday, April 12, 2017 | 7:51:00 AM
Good Friday
Good Friday, also known as "Holy Friday," is the Friday immediately preceding Easter Sunday. It is celebrated traditionally as the day on which Jesus was crucified.
The liturgical calendar of the Christians is marked with the four special days of the Easter Week - the Holy Thursday, the Good Friday, the Holy Saturday, and ending with the celebrations on Easter Sunday.

Many Christian churches celebrate Good Friday with a subdued service, usually in the evening, in which Christ's death is remembered with solemn hymns, prayers of thanksgiving, a message centered on Christ's suffering for our sakes, and observance of the Lord's Supper.
Good Friday is observed by the followers of Jesus Christ to recall the sufferings and sacrifices of the central figure of Christianity. The day includes activities of thanksgiving, or repentance.

The passion of the Lord is celebrated on this day by offering prayers and services. The holy water fronts in churches are emptied in order to be filled with the holy water of the Easter Vigil.

People often treat Good Friday as a fasting day, as the 40-day fasting of Jesus ended on this day. It was after this day that Jesus began his preaching.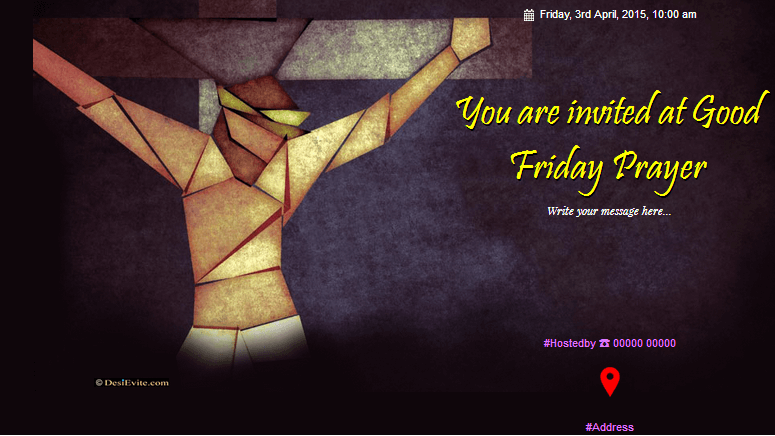 Posted By