Monday, May 8, 2017 | 7:38:00 AM
Buddha Purnima festival is celebrated to mark the birth of Lord Buddha. Buddha Purnima or Buddha Jayanti is celebrated with traditional religious fervor. Buddha Purnima falls on the full moon day in the Hindu month of Vaisakh (April/May). Lord Buddha was born on the Full Moon day in the month of Vaisakh in 563 BC. Here, it is interesting to note that Buddha achieved enlightenment and nirvana (salvation) on the same day (the Full Moon day).
Thus, Buddha Purnima also marks the death anniversary of Gautam Buddha. Sarnath holds an important place in Buddhism as Gautam Buddha gave his first sermon at Sarnath. On the occasion of Buddha Jayanti, a large fair is held at Sarnath and the relics of the Buddha are taken out for public display in a procession.

Besides Sarnath, the Buddha Purnima is also celebrated with religious fervor at Gaya and Kushinagar and other parts of India and the world. The Buddha Purnima celebrations at Sarnath attract large Buddhist crowds as Buddhists offer prayers in different Buddhist temples at Sarnath on this day. Prayers, sermons, recitation of Buddhist scriptures are other important religious activities performed by the Buddhists at Sarnath. Monks and devotees meditate and worship the statue of Gautam Buddha.
The Buddhist devotees also offer fruits, flowers, candles etc to statues of Lord Buddha.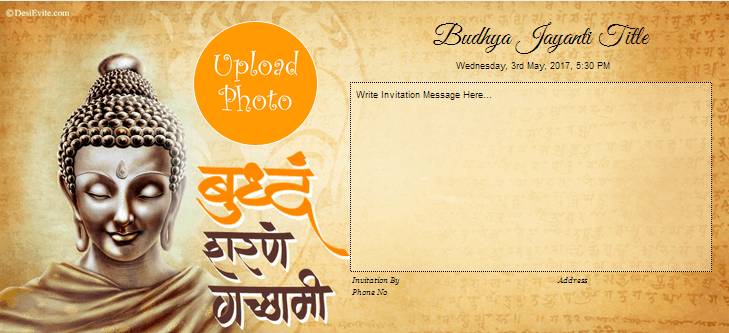 Posted By