free online marathi wedding invitation card maker
Create personalized wedding invitation card in marathi, all you need to do is pick a wedding card template and add information about your wedding like Wedding Date, Bride Name, Groom name, Parents name, Pre-wedding function, Wedding function, Reception details. You can share or post your wedding card/video to Facebook, google plus, pinterest, twitter, you can also download your wedding invitation card / invitation video and send by whatsapp.
Start creating in seconds. There is no software to download, and no new skills to learn. DesiEvite.com is an online website to create card for Whatsapp & Instagram.

Choose from marathi wedding invitation card templates
DesiEvite card maker has hundreds of traditional templates designed by our indian professional designers.
How it works? (Steps to create online marathi wedding invitation ecard)
Step 1
Choose from marathi wedding template and make payment, after payment you will redirect to page where you can customise your marathi invitation video.
Step 2
Add information about your wedding (date,venue, wedding function details, upload picture, etc), upload your music if you would like to use different song
Step 3
Click on [Create and Download your video] our automated software/tool will create wedding video in 2-3 min for you. Download and share it via whatsapp or email.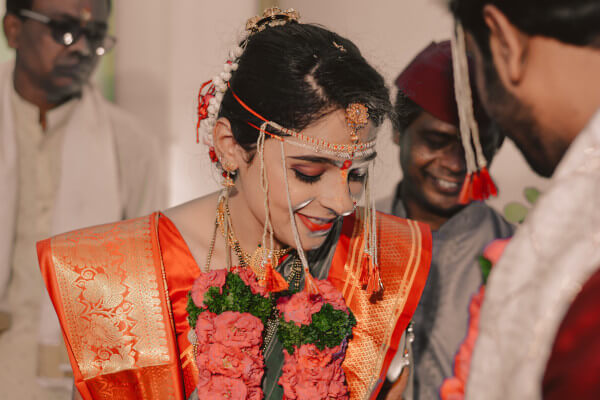 There are so many times of wedding rituals that are followed in India. Here we shall concentrate on various types of wedding and to begin with here is a detail on the way the Maharashtrian's conduct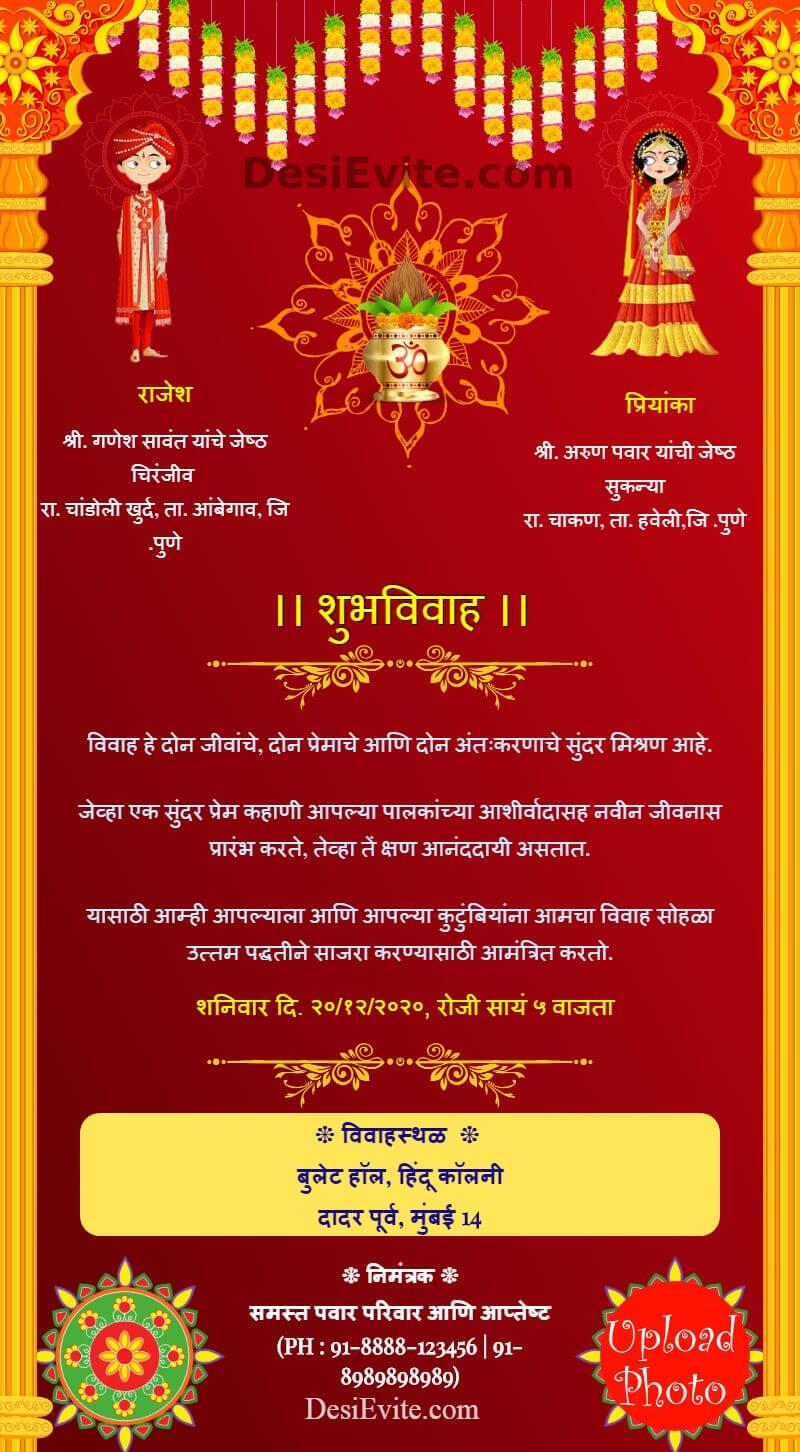 लग्नाच्या निमंत्रणाची शोभा वाढवणारे खास मराठी संदेश / उखाणे ♣ विवाह हे दोन जीवांचे, दोन प्रेमाचे आणि दोन अंतःकरणाचे सुंदर मिश्रण आहे. जेव्हा एक सुंदर प्रेम कहाणी आपल्या पालकांच्या आशीर्व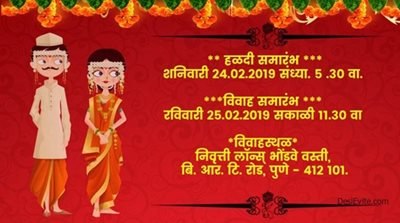 Marathi wedding invitation video text sample & template wedding invitation video templates /format Template 1 Slide1 :- Intro ♣ Ganesh Intro -> || श्री गणेशाय नमः || ♣ Wed