Golu invitation Wording and Sample Card
English
May the Kolu dolls bless our farms Success gathers, nothing harms We pray on this auspicious day today May Navratri Kolu bring happiness our way.
May all your dreams come true May happiness keep coming your way These are my special wishes On this auspicious day. Wish you a Happy Golu Festival
Display Kolu dolls, tell stories this day May good luck and blessings come your way. Happy Bommai Kolu.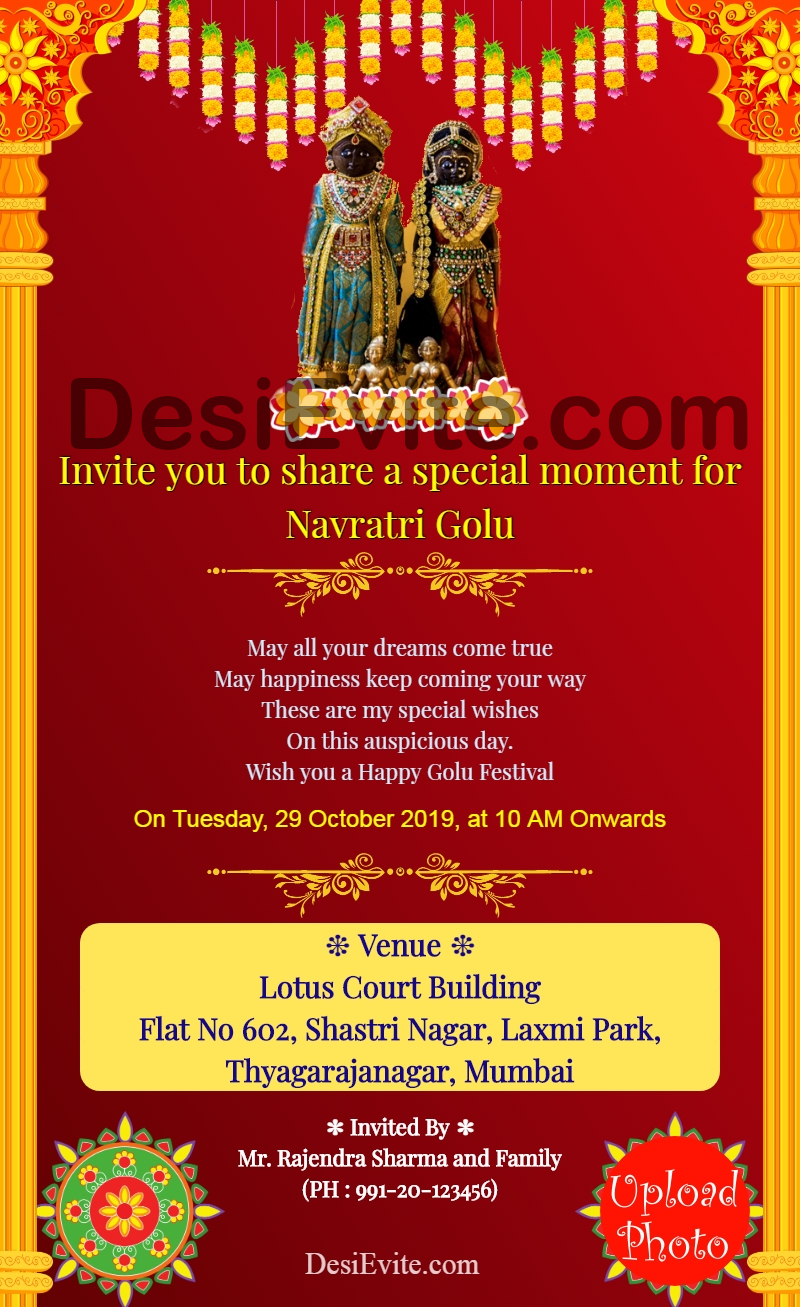 CREATE AN INVITATION
Tamil
நவராத்திரியின் இந்த புனித நாளில் எங்கள் பொம்மா கோலுவைப் பார்க்கவும், தம்பூலம் எடுக்கவும் எங்கள் வீட்டிற்குச் செல்ல உங்களை அழைக்க விரும்புகிறோம் !!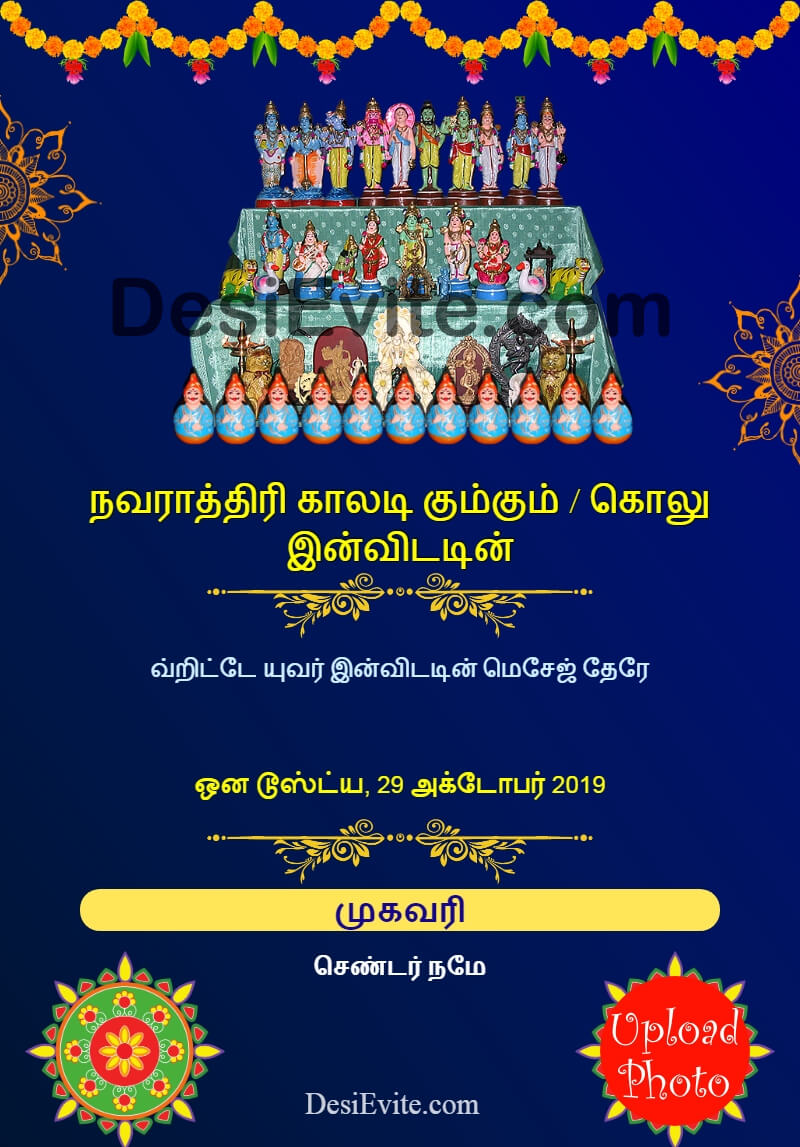 CREATE AN INVITATION
Telugu
నవరాత్రి ఈ పవిత్రమైన రోజున మా బొమ్మ కోలు చూడటానికి మరియు తంబూలం తీసుకోవటానికి మా ఇంటిని సందర్శించమని మేము మిమ్మల్ని ఆహ్వానించాలనుకుంటున్నాము !!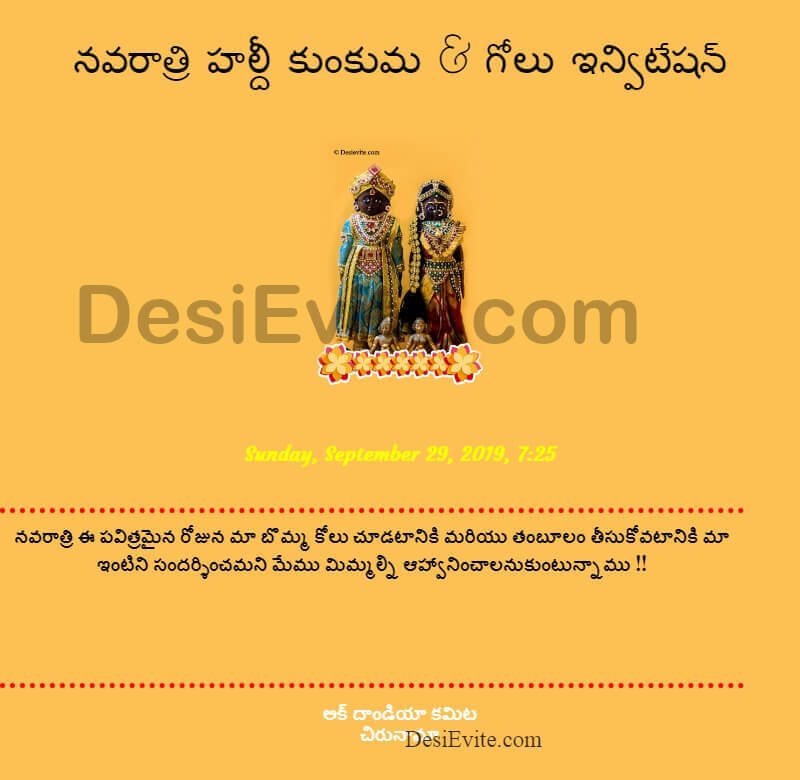 CREATE AN INVITATION