With Desievite you can choose hundreds of free invitation card's.
Planning your party in advance helps you to make all the necessary arrangements well in advance. It is best to send free online invitations as the cards do not cost you a penny and they are so much more convenient and reliable.
When you send free online invitations for any occasion, your job is done in less than a few minutes time. All you have to do is select your favorite wedding invitation card template,

Create the perfect invitation for wedding.


Step 1:- Open Desievite.com
Step 2:- Choose the category for your wedding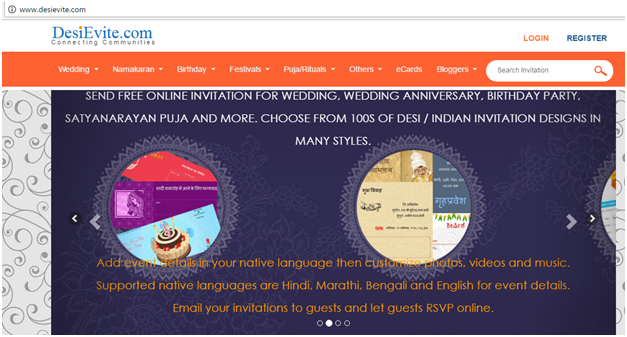 Step 3:- Choose language to create your invitation in your mothertounge, also you can filter your invitation with Related tag, Other features.




Step4:- Now you can choose your design from professionally design layout.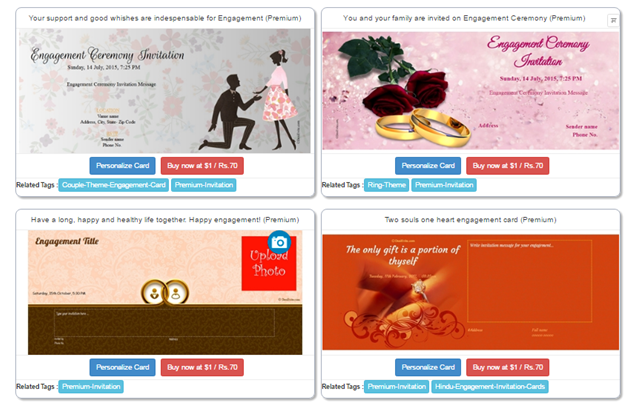 Step 5:- Click on Personalize card.
Enter in all the details like time, date and place and then add your guest email ids.below there is link Invitation massages where You can choose invitation wording .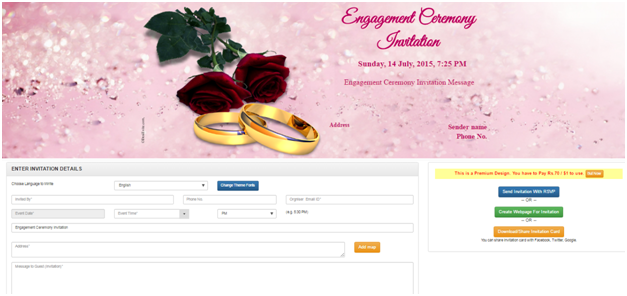 Step 6: After you have added all these details, just take a preview of your card and We have option to download/RSVP your card, u can download ur card as jpg or pdf or send it on email.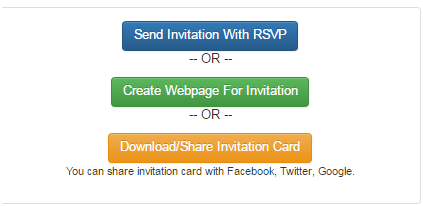 send the invitation to all in one click. Sending invitations cannot get easier than this.
Reduce Paper Invitation, delay process, save printing & postage cost. Go Green Save Printing Paper & Environment.