With Desievite you can create invitation video for Ganesh Chaturthi.
Ganesh Chaturthi is very popular festival specially in maharashtra. We celebrates Ganesh chaturthi ten days. On this occasion, You can create invitation video using Desievite.com. When you send online video invitations, your job is done in less than a few minutes time. All you have to do is select video template, put the details in it and create the invitation video.
Create the perfect invitation video for Ganesh Chaturthi.


Step 1:- Open Desievite.com
Step 2:- Go to Ganesh Chaturthi in Festival section.

Step 3:- Now you can choose design from our available designs.


Step4:- After clicking on buy now button to purchase video template and after making payment you can Personalize video
.

Step 5:- Click on Personalize card and fill up all details.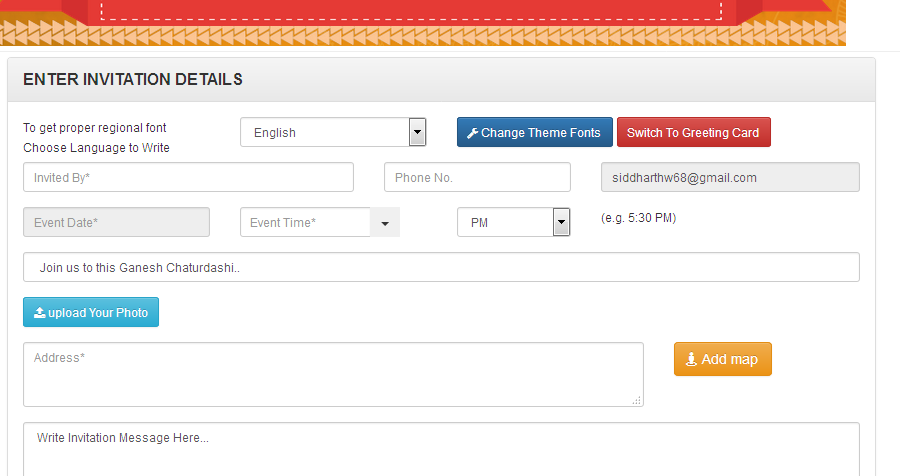 Step 6:- After you have added all these details, just take a preview of your details and We have option to download/RSVP your video invitation, you can download invitation or send it on email or save as a draft.