Create premium online Engagement card & send e-invitations with RSVP.
Create your own Indian/Hindu engagement invitations card & video, you can personalize the icon of bride and groom to make it more like you, all you need to do is pick a engagement card design/video template and add information about engagement like Engagement Invitation Title, Engagement Date, Engagement Place. You can share or post your engagement card to Facebook, google plus, pinterest, twitter, you can also download your Engagement invitation card / invitation video and send by whatsapp. You can send online invitation to your guest, friends can RSVP your invite and you will have list of people attending/not attending Engagement function.
DesiEvite.com is an online tool/software to create Engagement card for Whatsapp & Instagram.


With Desievite you can choose hundreds of free invitation card's. Planning your party in advance helps you to make all the necessary arrangements well in advance. It is best to send free online inv

With Desievite you can create online invitation video. Planning your party in advance helps you to make all the necessary arrangements well in advance. It is best to send online invitations as the c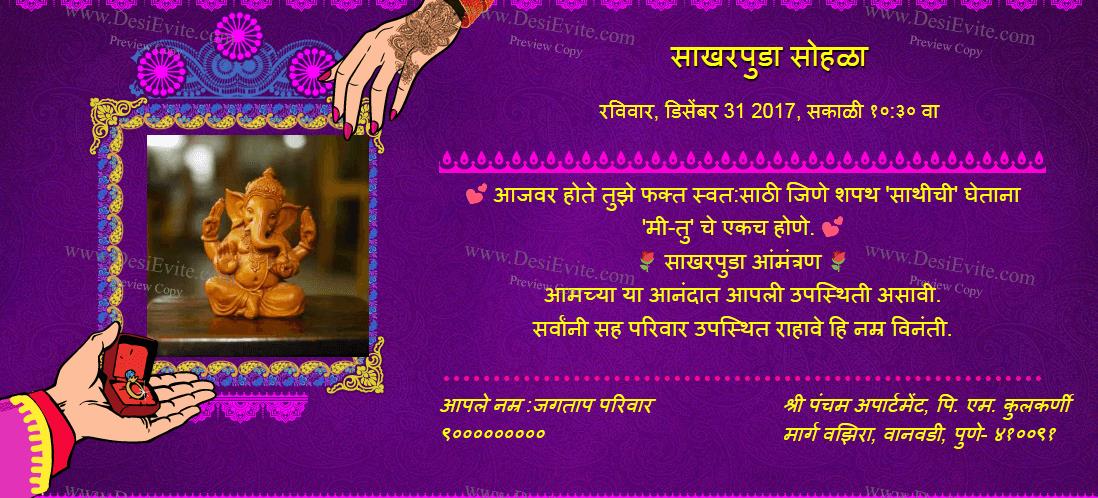 Engagement Card Wordings and quotes (English) ♣ Spring is here, Wedding bells are near. Please join us to celebrate my daughter's Ring Ceremony. Cordially invite you at our engage

Tilak Ceremony card for whatsapp (ID-19618 Static Card )
---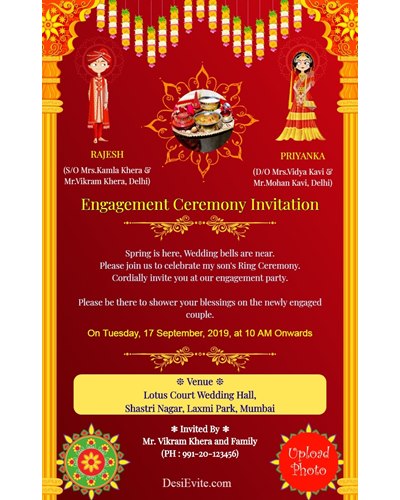 ---
Personalize Card
Buy now at $2 / Rs.100
Copyright DesiEvite.com, 2015-2018, Contactus Email : DesiEviteAdmin@DesiEvite.com