Free online May Day Party invitation cards
Celebrate the May Day/ Labor Day with your fellow workers. Create an e-invitation through Desievite portal and send it to the people and get along to celebrate. You can share or post card on Facebook, Google plus, and Twitter. You can also download your May Day invitation card. You can send online invitation to your guest and they can RSVP your invite and you will have list of people attending/not attending May Day.
DesiEvite.com is an online tool/software to create May Day Party card for whatsapp.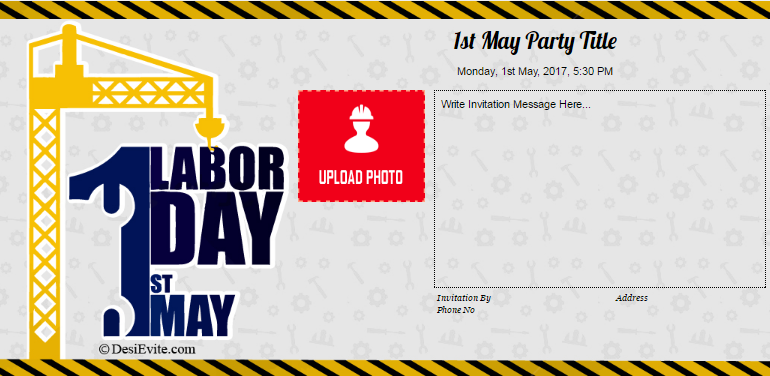 Labour Day In India, Labour Day is a public holiday held on every 1 May. It is celebrated as Antarrashtriya Shramik Diwas. The holiday is tied to labour movements for communist and socialist politica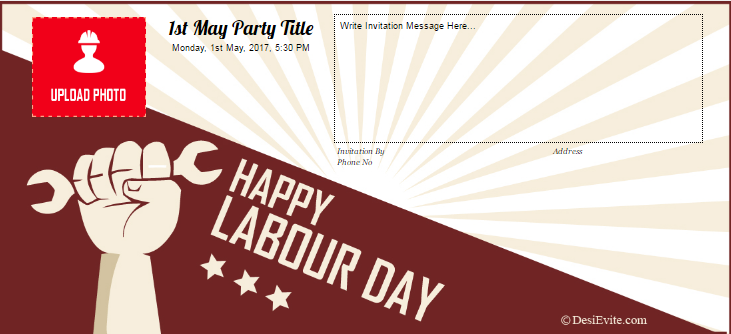 अंतरराष्ट्रीय श्रमिक दिवस अर्था

Copyright DesiEvite.com, 2015-2018, Contactus Email : DesiEviteAdmin@DesiEvite.com