free online Birthday Animated Invitation Video maker
Have a birthday blast with your friends and relatives. Invite them using Desievite portal. You can also paste your own photo. You can share or post card on Facebook, Google plus, and Twitter. You can also download your birthday Invitation card. You can send online invitation to your guest and they can RSVP your invite and you will have list of people attending/not attending your birthday party.
Start creating in seconds. There is no software to download, and no new skills to learn. DesiEvite.com is an online website to create 1-20 birthday card for Whatsapp & Instagram.
Birthday Animated Invitation Video invitation card templates
DesiEvite card maker has hundreds of traditional templates designed by our indian professional designers.
How it works? (Steps to create instant 1-20 Birthday invitation ecard online)
Step 1
Choose your 1-20 Birthday card template and Make Payment, after payment you will redirect to page where you can customise your card.
Step 2
Add information about your 1-20 Birthday event (date,venue, function details, upload picture, etc)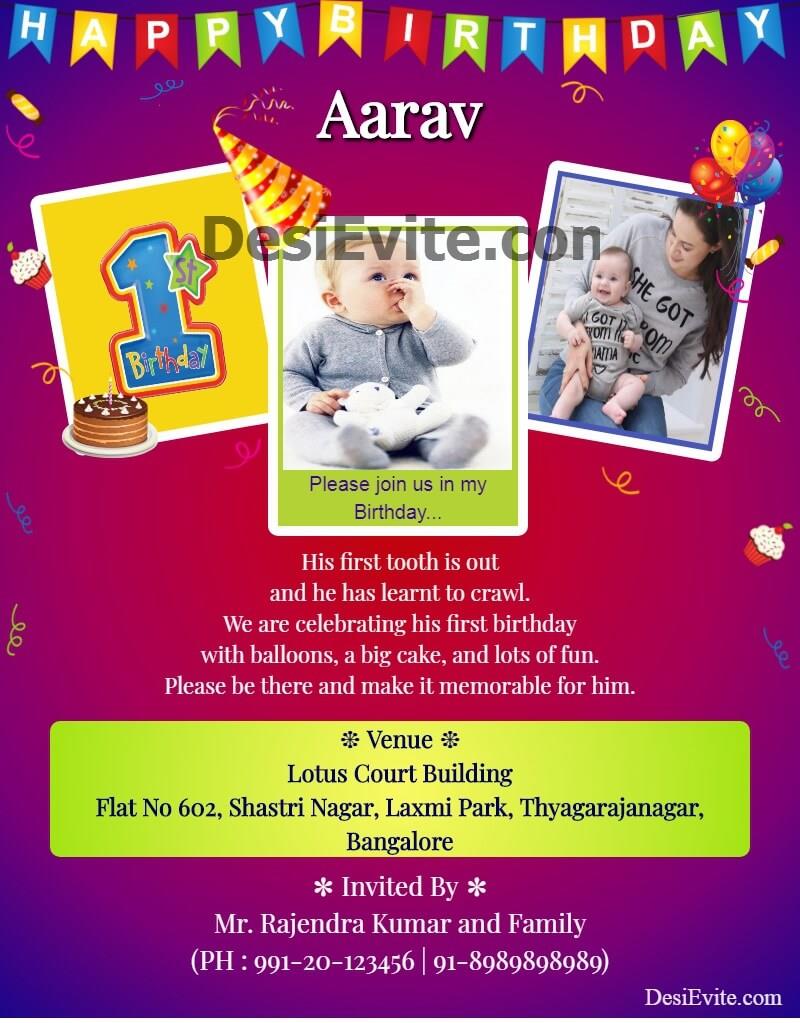 Create Birthday Invitation video/ Card with Desievite Kids are so unique! Their interests, their passions, are all over the place, so their birthday ideas are, too! Our Kids Birthday Invitations Ca