Wednesday, November 18, 2015 | 11:55:00 AM
L

a

k

s

h

m

i

P

u

j

a
>

The Festival of Wealth & Prosperity

<
DesiEvite.com invites people for sending free digital invitations to invite family people, loved ones, neighbours and friends on the bright, beautiful and festive occasion of the Lakshmi Puja, the celebration of progression, wealth, prosperity and good fortune. Our website, www.DesiEvite.com, helps people in organizing events, inviting people and having RSVP responses from their guests in real-time with all possible details required for the day of the event…all for free and is recognized all over the World!! On behalf of our team, we wish you all a "Happy, Calm and Wealth worthy Lakshmi Puja!!" (Note: Our e-invitations are 'just in time invitations' because they are totally in authentic digital format for inviting people in real-time via email all over the World; and, in India and Nepal, this facility is available through SMS too, all free of any charge.)
For any queries regarding the e-invitation processes please check the link: http://www.desievite.com/How_to_Create_Send_Invitations.asp.
For Lakshmi Puja (early evening 11-11-2015) click here: http://www.desievite.com/invitation/Festivals/Lakshmi-Puja/
About 'Lakshmi Puja':
Lakshmi Puja is a Hindu religious prayer chanted on Amavasya, the third day of Diwali i.e. on the day of actual Diwali festival just before the celebrations of Diwali starts! In Hindu nation of Nepal, it is frequently practised during the Tihar festival. Believers show respect to the Goddess Lakshmi by placing small oil lamps or candles both inside and outside of their homes. They pray for affluence, richness and well-being for their families and businesses through the vibes of their enchanted prayers to Goddess Lakshmi!
Lakshmi, the goddess of wealth and Lord Vishnu's wife, visits her devotees and bequeaths gifts and blessings upon each of them as per the legend. It is widely said that the goddess, Lakshmi, likes hygiene and hence, prefers to stopover the cleanest house first!! Consequently, the broom, is also worshiped with offerings of haldi (turmeric) and kumkum (vermilion) on this day. Lamps are lit in the evening to welcome the goddess as they are supposed to light up her path!
To welcome the Goddess, devotees clean their houses, decorate them with finery and lights, and prepare sweet treats and delicacies as offerings. Devotees believe the happier Lakshmi is with her particular visit, the more she blesses the family with health and wealth.
Lakshmi Puja, i.e. the worship of the goddess of prosperity and fortune, is one of the main events of Diwali cherished in North and West India from the earliest of times.
For Lakshmi Puja (early evening 11-11-2015) click here: http://www.desievite.com/invitation/Festivals/Lakshmi-Puja/
At DesiEvite, we feel cheerful, honoured and responsible to all those people and their loved ones for having adored our freely available digital e-invitation on the all grand festive occasions and personal events! Please visit www.DesiEvite.com to invite your loved ones to be with you during this event!
=================================================
*********************************************************************
https://goo.gl/eSr6aC PLEASE DO 'LIKE' US ON OUR FACEBOOK IF YOU HAPPENED TO GET ENCOURAGED BY OUR ONLINE FREELY MANAGEABLE PUBLIC SERVICES BY PRESSING ON THIS LINK: https://goo.gl/eSr6aC
**********************************************************************
==================================================
For any feedbacks on our service, visit: http://www.desievite.com/Submit_FeedBack.asp!
All the Best with your future events…we look forward to serving you again on all forms Indian and Global event celebrations,
DesiEvite Team.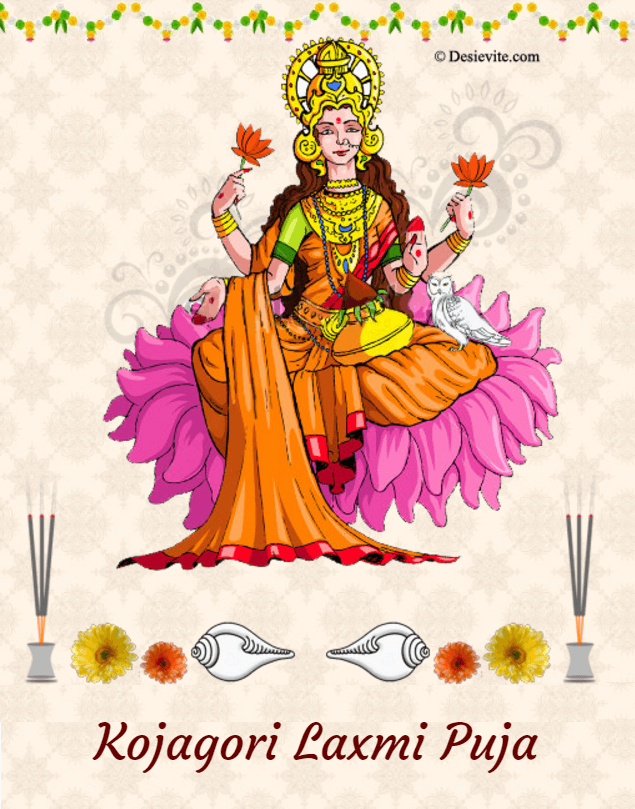 Posted By