Tuesday, August 25, 2015 | 5:33:00 AM
This festival shows great love and extreme affection of mothers towards their children. The mother keeps a very strict fast, without a drop of water thinking of their children. When done with water it is called khur ( dry as hay) Jitiya. 9/11 in New York was on Jitiya, and those mothers fasting even in Chappra & Ranchi were sure their children will be fine in the twin towers, because they were fasting for the long life of their children in India!

Usually, Jiutiya fasting is done in a group and there will bhajans and narration of Jivitputrika Vrat Katha etc. The rituals associated with the Vrat vary from region to region but the purpose is the same.
The Jivitputrika Vrat demonstrates limitless love and affection of a mother for her son. In ancient days, sons were necessary for the protection of the mother and other female members in the family. But times have changed and today daughters are equally capable and can provide the same kind of protection a son provides. But sadly a large section of society still sees female as a burden and encourage female feticide.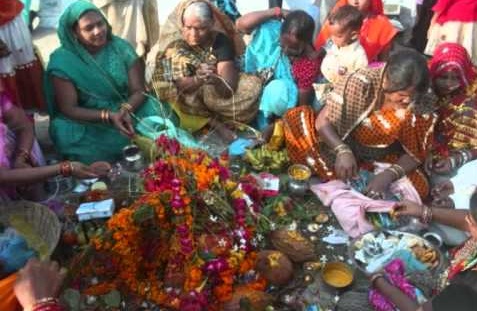 Posted By Yashvant Kumar