Tuesday, August 25, 2015 | 6:08:00 AM
Prayer meetings were an important part of Mahatma Gandhi and Kasturba's life. All religions and faiths were given equal importance in the daily recitation of prayers. The prayers always culminated by proclaiming "Although we call you by different names, you are One, Give us the wisdom to understand this, O Lord"

Raghupati Raghav Rajaram

Raghupati Raghav Rajaram
Patit Paavan Sitaram

Sitaram Jai Sitaram
Bhaj pyare tu Sitaram
Raghupati.........

Ishwar Allah Tere Naam
Sabko sanmati de Bhagwan
Raghupati ........

Raat ko Nindiya Din ko Kaam
Kabhi Bhajoge Prabhu Ka Naam
Karte rahiye aapne Kaam
Lete Rahiye Prabhu Ka Naam

Raghupati Raghav
Rajaram Patit Paavan Sitaram

-------------------------------------------------
Vaishnav Jan to

Vaishnav Jan to tene kahiye
Jay peerh paraaye janneyray
Par dukkhey upkar karey teeyey, man abhiman na anney ray
Sakal lokma Sahuney bandhey,
Ninda Na karye kainee ray
Baach kaachh, Man nischal Raakhey, dhan-dhan jananee tainee ray
Samdrishi nay trishna tyagee, par-stree jaynay mat ray
Vivihva thaki asatya na bolay, par-dhan nav jhaley haath ray
Moh maaya vyaayey nahin Jeynay, dridth vairagya jana manma ray
Ram-nam-shoom taalee laagee,
Sakal teerth seyna tanma ray
Vanloohee nay kapat rahit chhay,
Kaam, Krodh nivarya ray
Bhane Narsinhyo tainoo darshan karta kul ekotair taarya re.
------------------------------------
Allaa tero naam eeshwar tero naam

Allaa tero naam eeshwar tero naam
Sab ko sanmatee de bhagawaan
Maangon kaa sendoor naa chhoote
Maan bahanon kee aans naa toote
Deh binaa bhatake naa paran
O saare jag ke rakhawaale
Nirbal ko bal denewaale
Balawaanon ko de de dynaaan
Sabko Sanmati De Bhagawan
Allaa tero naam eeshwar tero naam
Sab ko sanmatee de bhagawaan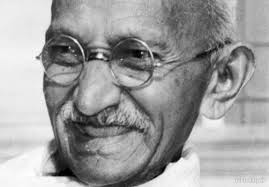 Posted By Yashvant Kumar