Thursday, November 19, 2015 | 12:16:00 PM
Chhath Puja
The World's Oldest Puja for our beloved Sun, the only source for all forms of life, complex mineral composites and sustained energy on the Earth.
DesiEvite.com invites people for sending free digital invitations to invite family people, loved ones, neighbours and friends on the joyful, warm, grand and festive occasion of Chhath, the prayers for our Sun god!
Our website, www.DesiEvite.com, helps people in organizing events, inviting people and having RSVP responses from their guests in real-time with all possible details required for managing the day of the event…given all for free and also, the site is recognized all over the World!! On behalf of our team, we wish you all a "Happy, Harmonious, Apprizing and Memorable Chhath Puja!!" (Note: Our e-invitations are 'just in time invitations' because they are totally in authentic digital format for inviting people in real-time through email all over the World on all Internet based gadgets; and, in India and Nepal, this facility is also available via. SMS too, all free of any charge.)
The DesiEvite's 'CHHUTH PUJA E-Invitation Cards' can be found at the following link: - http://www.desievite.com/invitation/Festivals/Chhath-Puja/
For any queries regarding the e-invitation processes please check the link: http://www.desievite.com/How_to_Create_Send_Invitations.asp.
About "CHHATH PUJA":
The Sun, considered as the god of energy and of the life-force, is worshiped during the Chhath festival to promote well-being, riches and evolvement. Chhath is an ancient Hindu festival of Bihar and of Indian origin people living in Mithila region of Nepal. It is the only Vedic Festival dedicated to the Hindu Sun God, Surya and Chhathi Maiya (ancient Vedic Goddess Usha). The Chhath Puja is so old that it even predates the ancient Vedic texts, and the Rigveda contains hymns revering the Sun god and describing the same rituals practised in Chhath. This is the only parva which values both the rising sun as well as setting sun!
The word 'Chhath' means the 'sixth' and here this means the sixth day from Diwali i.e. the day when Lord Ram's and his wife Sita were celebrated for returning successfully back to their home city of Ayodhaya. It is said that it was just after six days during their coronation that both Ram and Sita as a couple offered prayers to the Sun god in Shukla Paksh phase…and since then, Chhath is an active ritual practised in today's modern times.
Chhath Puja is performed on Kartika Shukla Shashthi, which is the sixth day of the month of Kartika in the Hindu calendar (Vikram Sambat). This falls typically in the month of October or November in the Gregorian English Calendar. Even though the festival is observed most elaborately in Indian states of Bihar, Jharkhand and eastern UP, it is also more prevalent in areas where migrants from those areas have a presence like northeast region of India, Madhya Pradesh, Uttar Pradesh, Chhattisgarh, Chandigarh, Gujarat, Mumbai, and in foreign countries like in Mauritius, Fiji, Trinidad and Tobago, Guyana, Suriname and Jamaica.
Chhath in Devanagari is written and called as छठ, छठी, छठ पर्व, छठ पुजा, डाला छठ, डाला पुजा, and सुर्य षष्ठी. The Chhath Puja is performed in order to thank Surya for sustaining life on Earth and appealing the grant of valued wishes. The rituals of the festival are rigorous and are observed over a period of four days and includes holy bathing, fasting and abstaining from drinking water (Vratta), standing in water for long periods of time, and offering prashad (prayer offerings) and arghya to the setting and rising sun. This is also the only holy festival which has no involvement of any pandit (priest) throughout its performance. As part of Hindu festival, this Sun pray is believed to help cure a variety of diseases, including leprosy, and helps ensure the longevity and prosperity of family members, friends, and elders.
At DesiEvite, we feel cheerful, honoured and responsible to all those people and their loved ones for having adored our freely available digital e-invitation on the all grand festive occasions and personal events! Please visit www.DesiEvite.com to invite your loved ones to be with you during this event!
=======================================================
********************************************************
https://goo.gl/eSr6aC PLEASE DO 'LIKE' US ON OUR FACEBOOK IF YOU HAPPENED TO GET ENCOURAGED BY OUR ONLINE FREELY MANAGEABLE PUBLIC SERVICES BY PRESSING ON THIS LINK: https://goo.gl/eSr6aC
********************************************************
==========================================================
For any feedbacks on our service, visit: http://www.desievite.com/Submit_FeedBack.asp!
All the Best with your future events…we look forward to serving you again on all forms Indian and Global event celebrations,
DesiEvite Team.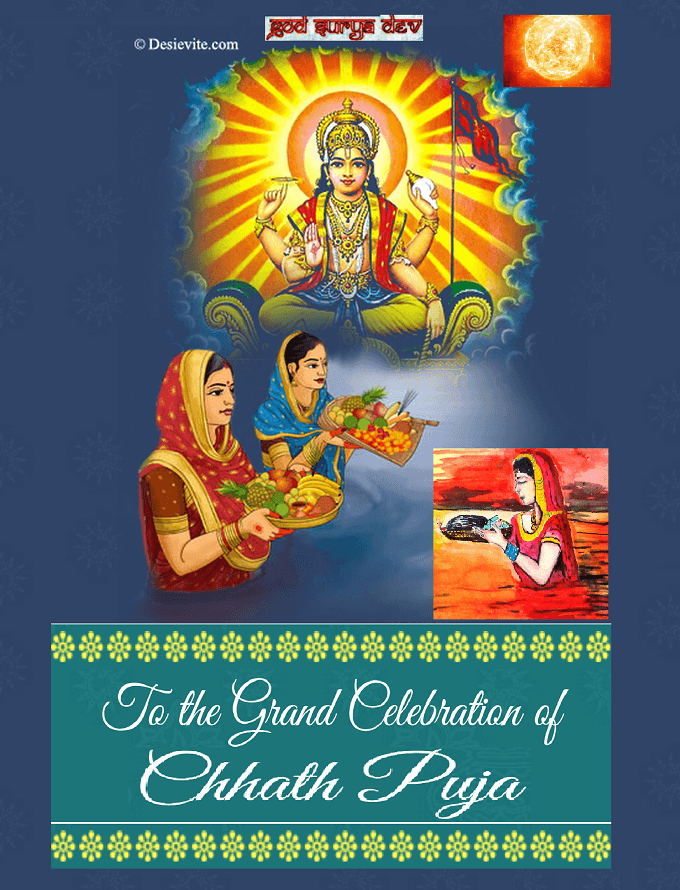 Posted By